TOP SELLING
Intended use
This product is used for the qualitative detection of SARS-CoV-2 antigen in vitro in a human nasal swab sample.
It is intended for personal use by the layperson as a rapid test method for novel coronavirus infection.
However, please do not make any medical decisions without consulting your doctor.
It is suitable for users over 15 years of age. Users under 15 should be tested by adults.
Both symptomatic and asymptomatic infections can be tested.
Principle of the test
This product uses a double antibody method to detect SARS-CoV-2 N protein.
When the sample contains the coronavirus antigen, both the test line (C) and the control line (T) will appear and the result will be positive.
If the sample does not contain coronavirus antigen or no coronavirus antigen is detected, the test line (T) will not appear, only the control line (C) will appear.
Clinical performance
Sensitivity: 96.4% (95% CI: 90.8% - 98.2%)
Specificity: 99.8% (95% CI: 94.4% - 99.9%)
Sertifikāts 1: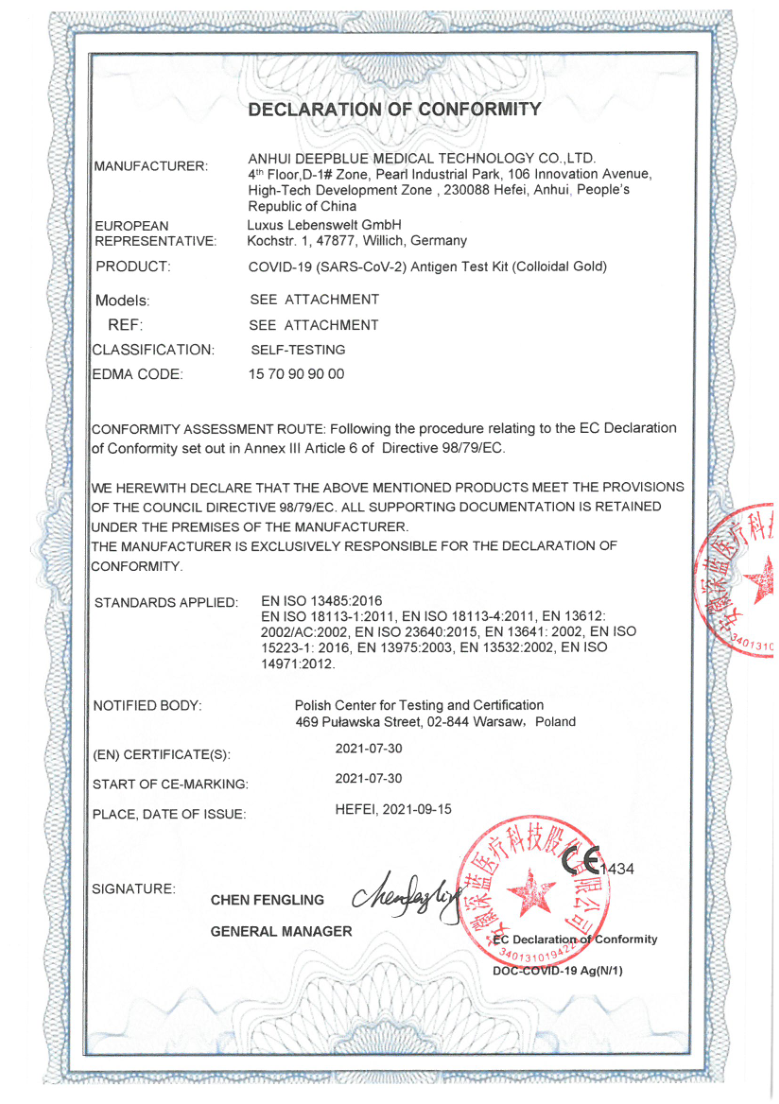 Sertifikāts 2: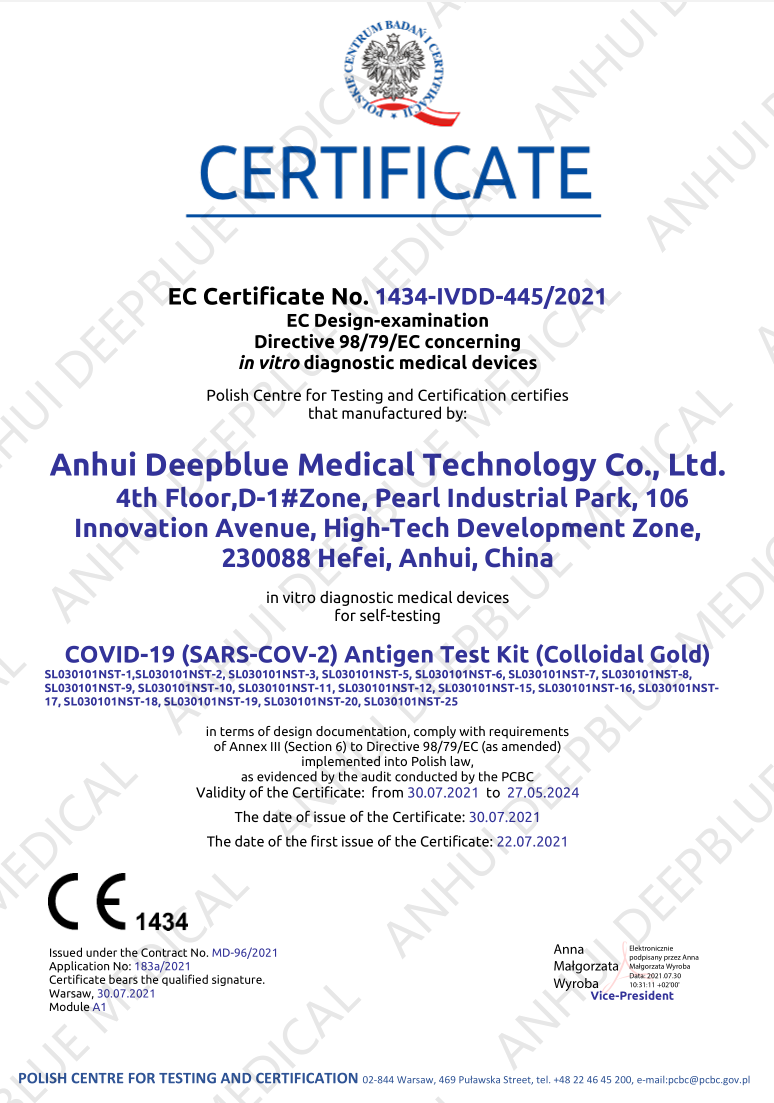 Lietošanas pamācība: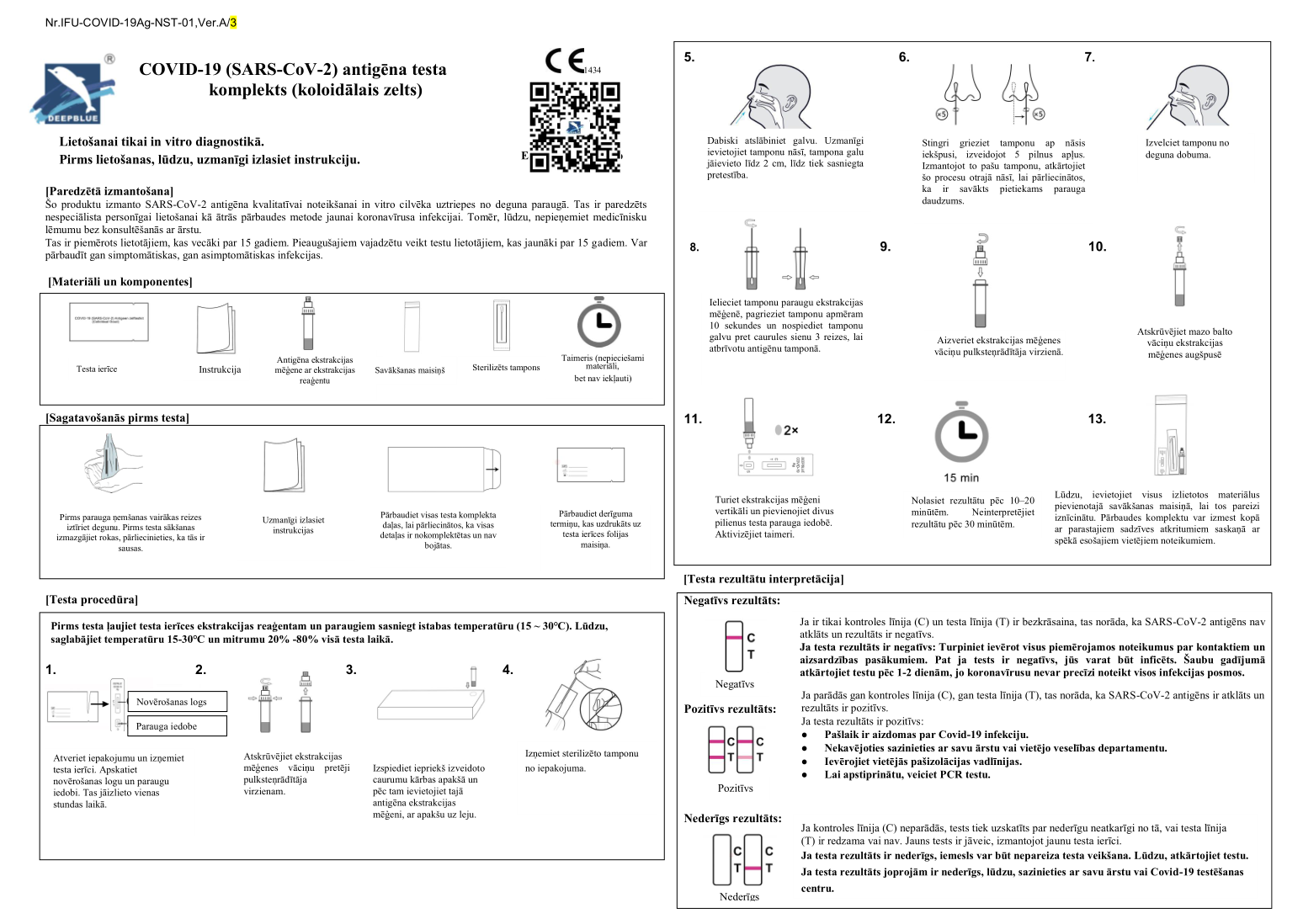 TESTING RESULT: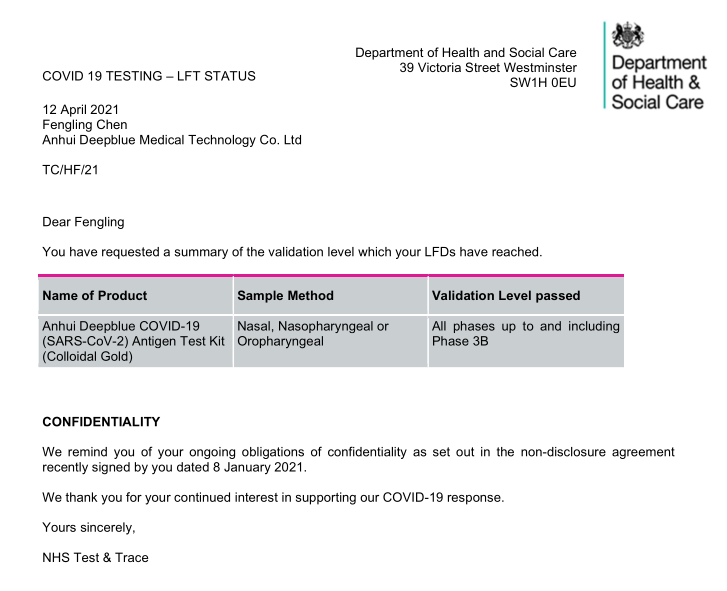 1# 1pc ​​(Personal use, Nasal) DeepBlue Covid Ag Test / CE1434 / Passed 3B validation. Top class
Product Code: Tests
Availability: In Stock
0.67€

(0.67€ per unit)

(ar PVN)
Ex Tax: 0.60€
This product has a minimum quantity of 20
Tags: Covid-19, test, DeepBlue, Nasal, Self-use, Express test, rapid test, virus test, Covid tests, Test, Tests, Covid-10 Tests, SARS-COV-2, covid 19 tests buy, buy